Announcing the Finance Data Platforms Buyers Guide
One of the most common questions we get from finance systems leaders, Controllers, and CFOs is, why do I need a finance data platform?
For years, Controllers have managed a monthly close process and a process to reconcile differences in accounts. FP&A teams have built forecast processes.
They didn't build these processes because they love processes, they built them because they believed a process was necessary to compile, clean, transform, and analyze data to help them understand past performance, project forward, and — in a perfect world — direct resources to instrument the outcomes they want.
But for modern digital businesses there's an additional problem: the order to cash data flow is no longer in one common system with a unified data model — the traditional role of ERP. It now cuts across multiple payment processors and subscription management, order management, or billing software.
Finance teams trying to holistically track the movements of money from beginning to end are left to cobble the journey together, a manual, error prone, slow process that becomes practically impossible as transaction volumes scale.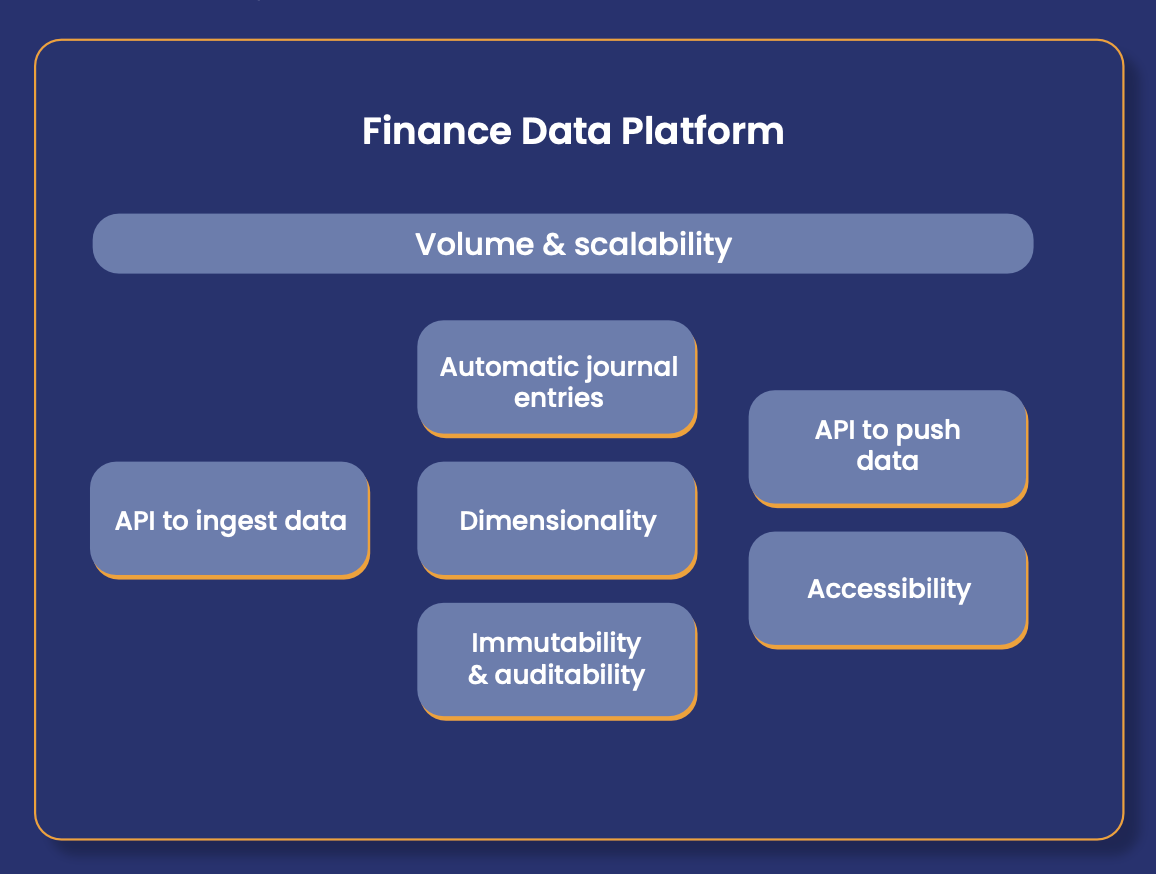 Solving this problem isn't just a matter of a better process or workflow. It's a data problem that requires a data-handling solution. And that's why a new class of software solutions are emerging to solve it: Finance Data Platforms.
Our Buyers Guide can help Finance Systems, Controllers, VPs of Finance, and CFOs better understand the many characteristics of a strong Finance Data Platform, including many attributes they might not have considered.
The Buyers Guide defines what a Finance Data Platform is and covers its benefits — including accurate revenue reporting, no month-end surprises, and simpler audits.
It also describes some of the tell-tale signs you need a finance data platform.
Finally and most importantly, it describes the key evaluation criteria you can use to select the right finance data platform for your business, across major categories that include:
volume & scalability
journal entry generation use cases
ease of integration, dimensionality
immutability and auditability
accessibility of data.
It even includes a spreadsheet template you can use in your own evaluation to weigh different factors according to your priorities and score different options you're considering.
If you're considering implementing a Finance Data Platform, or just wondering if you should, make sure to check out the Buyers Guide!