Recurly Setup Instructions
Connecting Recurly with Leapfin is very simple, and overall should not take more than 2-3 minutes. There are two pieces of information we need to import your Recurly data: your Recurly subdomain and your Recurly Private API key. Please follow the instructions below step-by-step:
Step 1: Log into your Recurly dashboard
URL: https://recurly.com
Step 2: Get Recurly Subdomain
On the left side navigation menu, please go to Configuration > Site Settings. Record the Recurly Subdomain.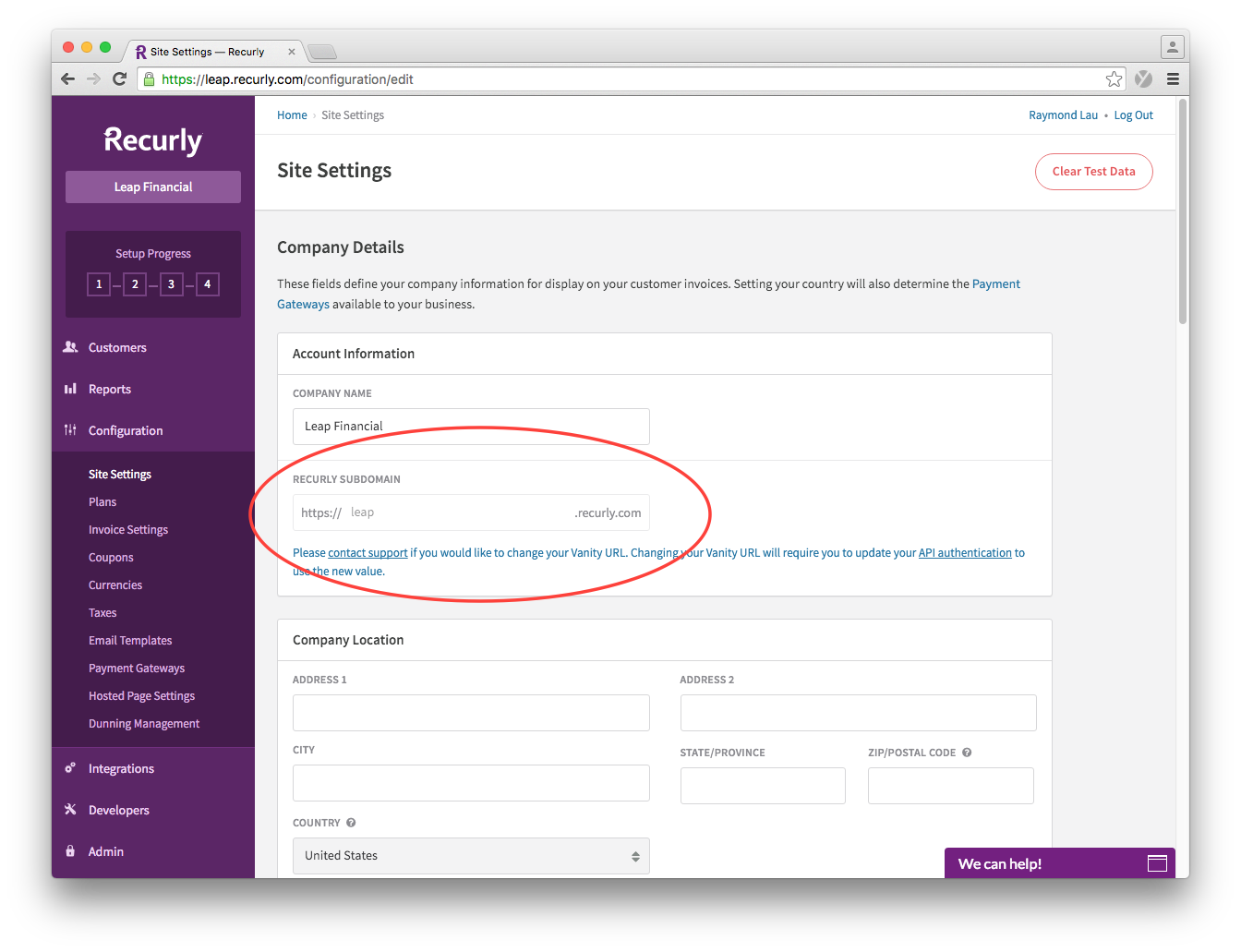 Step 3: Get Recurly API Key: Part 1
Under the left side navigation menu, go to Developers > API Credentials. You can give us the Default API Key, but we recommend adding a new API key for Leapfin so you can manage access specifically for Leapfin, so please click on "Add Private API Key".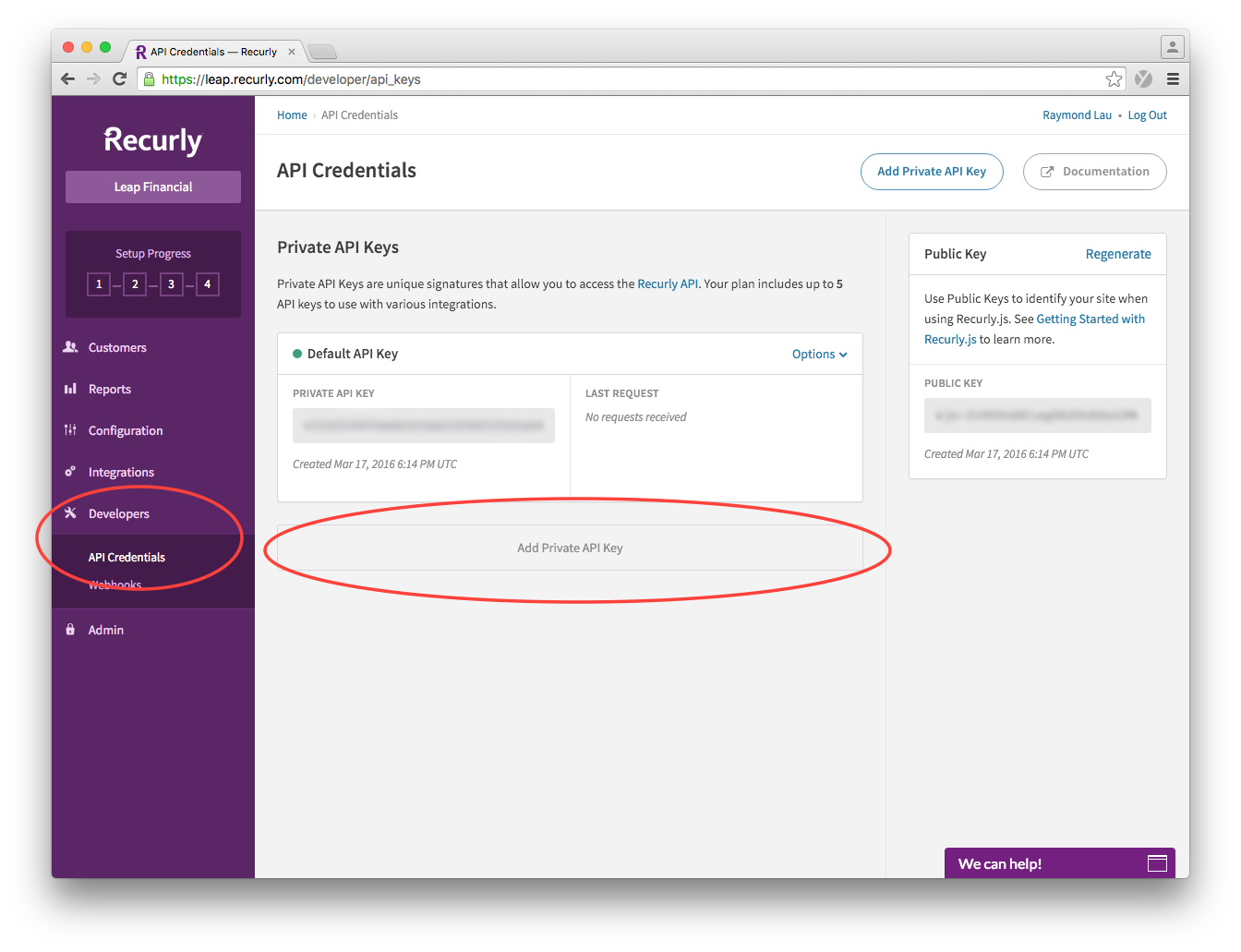 Step 4: Get Recurly API Key: Part 2
We recommend the following settings:
Key Name: Leapfin
Read Only: Checked
Application Using this Key: Other…
Application Name: Leapfin
Then click Save Changes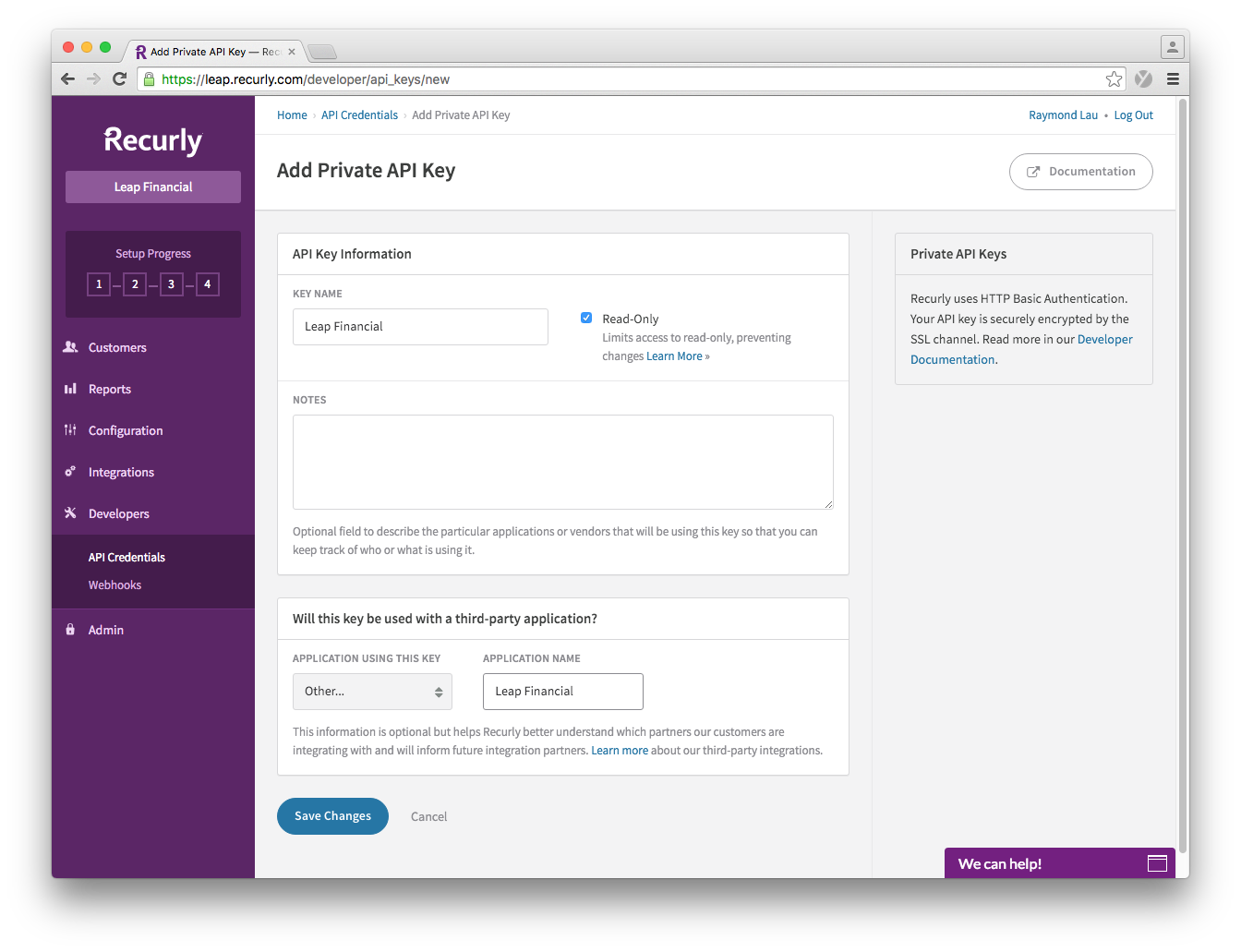 Step 5: Get Recurly API Key: Part 3
Copy the Private API Key that you just created: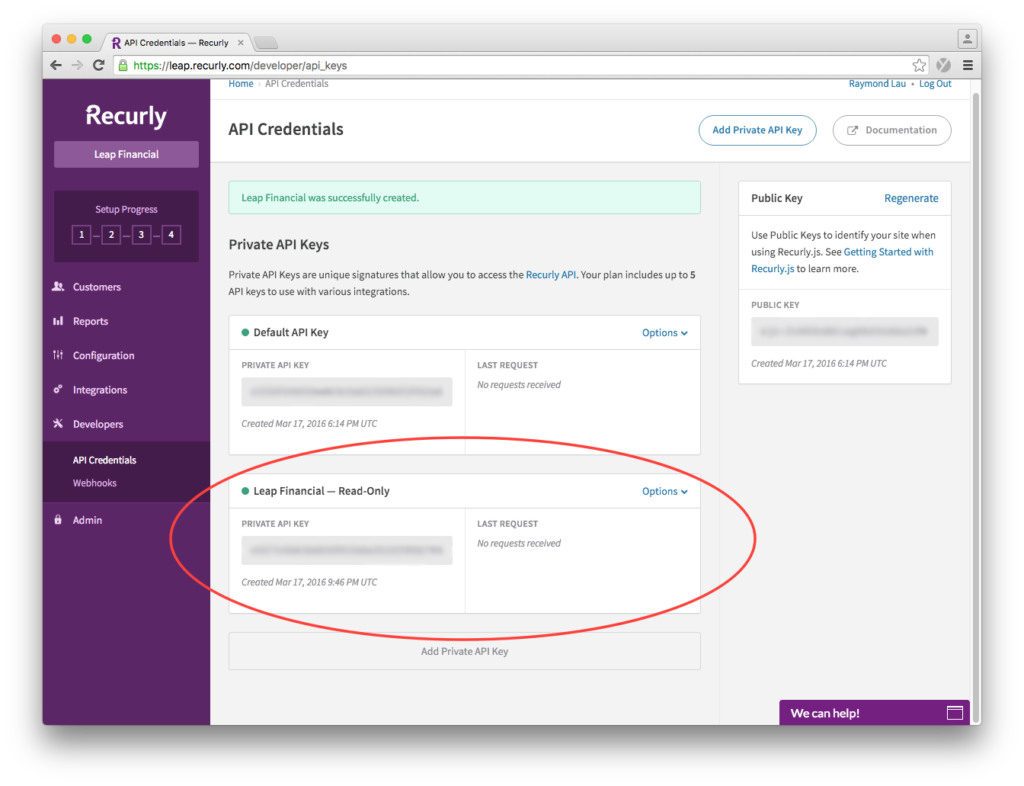 Step 6: Enter Subdomain and API Key into Leapfin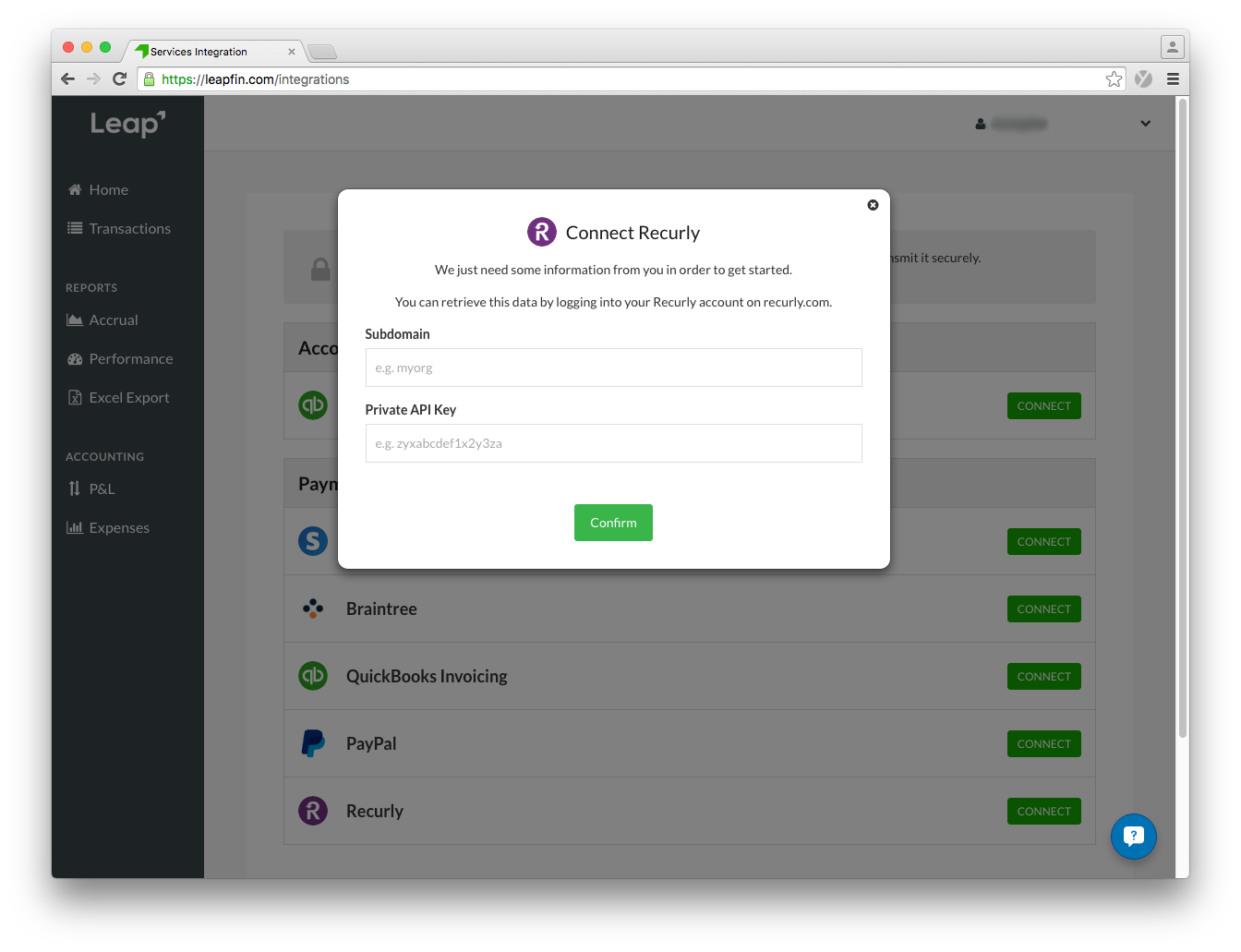 That's it! It may take some time for your first import depending on your volume of transactions. Let us know if you have any questions, [we are here to help!](mailto:support@leapfin.com?Subject=Recurly Setup)